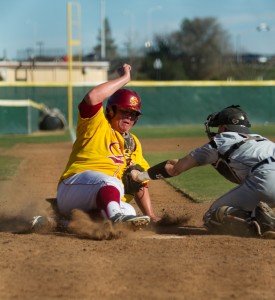 City College's baseball team completed a three-game sweep of Butte College Feb. 22 with a 3-2 win.
The Panthers went for the sweep Saturday after winning back-to-back, one-run games over Butte College the previous two days. Saturday's game was close throughout as well, as both teams squandered a number of opportunities.
City College plated two runs in the fourth inning. Things got interesting in the top of the fifth inning when Panthers' third baseman Tyler Houlihan made an errant throw. The throw went out of play, allowing Butte College to score its lone run of the game.