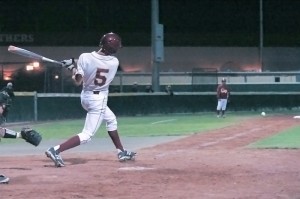 The Panthers came from behind to win Thursday as third baseman Jerrod Bravo drove in the winning run in the bottom of the ninth inning, giving the Panthers a walk-off victory over Butte College 6-5.
The Panthers struck early, scoring three runs in the third inning off a homerun from center fielder Jared James and a two RBI double from cleanup hitter Robbie Link.
Starting pitcher Nate Berumen threw seven strikeouts in 4 1/3 innings before he faltered in the fifth. In the top of the fifth a Roadrunners rally got them four runs to take the lead at 4-3.