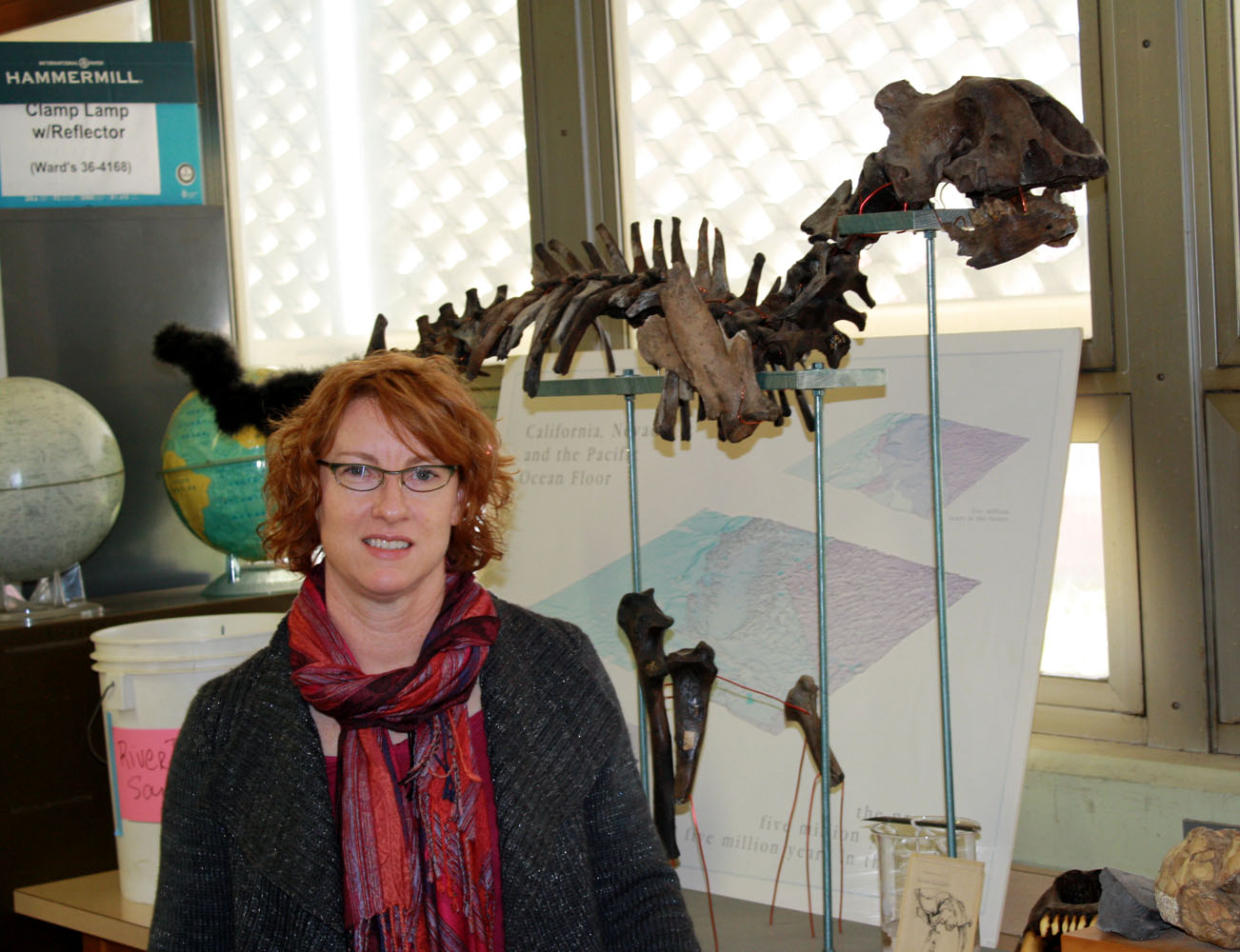 From interior design to geology, one professor's journey to City College academia
Kathryn Stanton often accessorizes her work outfits with a stylish, chunky, silvery necklace. It isn't obvious from across the classroom, but the metal links are actually aluminum pop tabs.
In several ways, that necklace represents her. It's unconventional, much like Stanton's education and career path. The piece is made from recycled materials for the Escama Company by women near Brazil and was given to her by her husband.
"He knows that my tastes don't run to the typical, and, of course, it was sustainably made," Stanton says. "The better story would be that I drank all the beer and made it myself, but I can't claim that story."
Stanton holds a doctorate in paleontology and began teaching at City College in 2004 while still a graduate student at University of California, Davis.
"The job opening came up, so it was either apply or miss the opportunity," says Stanton.
Teaching geology at City College is her dream job, she says.
"I just never thought I'd get lucky enough to have a job opening here while I was looking for work," says Stanton. "And when I did get lucky enough that there was an opening, I didn't think I'd ever get lucky…» Read More