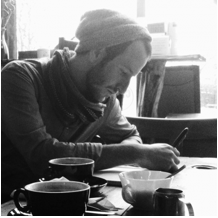 Poet, activist opposes occupation of Gaza
Israeli American poet and activist Moriel Rothman-Zecher visited City College Oct. 1 to share several personal stories that helped influence his current outspoken activism to help end the war in Palestine.
To an audience of students and faculty members assembled in the Cultural Awareness Center, Rothman-Zecher first described when he was 9 years old in Ohio. A fierce act in defending a friend from being bullied instilled in him a mentality of 'good violence:' using violence to stop another act of violence or injustice happening in the world.