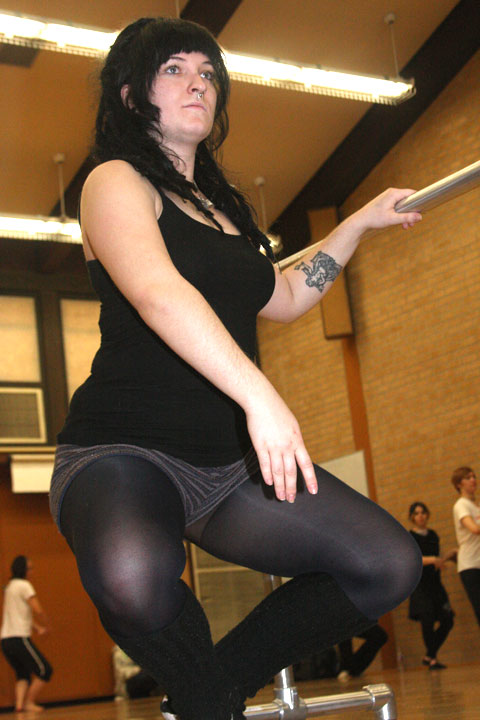 She glides barefoot across wooden floors with arms extended delicately in front of her body.
Sharply pointing her toes, she gracefully jumps into the air kicking her legs back into impossible directions and upon landing, the ground seems to cushion beneath her feet.
With long, black dreadlocks, a septum piercing and traditional-style tattoos, Aja Rasmussen's modern appearance is a breath of fresh air within the conservative world of ballet.
"I think dance is important to people," says Rasmussen. "It gets endorphins going in the brain, it's totally a different way of expressing yourself and I think it's very important to your mental health."
At the age of 8, Rasmussen took her first steps as a dancer with the Galena Street East dance troupe here in Sacramento and also started dancing and singing in the Sacramento Opera, performing in everything from "La Bohème" to "I Pagliacci".
Although Rasmussen has an understanding of strict dance environments, she says her experiences in City College dance instructor Joan Tierney's ballet class, have been the most satisfying.
"She's not so traditional. She's not uptight, and people in my class are pretty colorful in personality," says Rasmussen, describing Tierney's philosophy of dance. "I've studied in a…» Read More