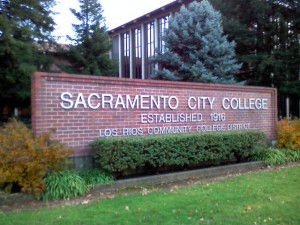 Los Rios Community College District is expected to cut more than 300 course sections for the spring semester.
The cuts will eliminate 2 percent of classes throughout the entire district.
Students will want to get a head start in enrolling for class as fewer classes will be available.
"They need to register early," Interim Vice President of Instruction John Ruden said.  "If they're on the wait list, they need to check the position and do that daily because students do change their schedules."
Ruden also said vocational, technical, basic skills and transferable classes are offerings that the district wants to keep.
He pointed out that students should look for classes they need on a different campus, putting the spotlight on City College's new West Sacramento Center opening in the spring semester.
"Students need to look at classes that are being offered in West Sacramento in particular," he said.
Richard Rosales, a graphic communications student, worries that a class he needs might be cut next semester. He doesn't plan on traveling between campuses.
"I think it's unfair to all students," Rosales said.  "I don't feel like I have to go (…) all the way to another college to take a course."