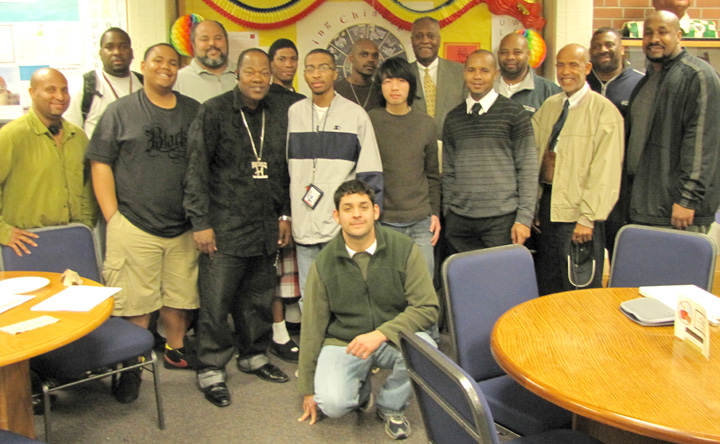 City College has provided male students with a forum for outreach and support with a newly chartered student club known as The Barbershop.
"There's a disconnect in general between males and college," said Barbershop adviser Parrish Geary.
The Barbershop concept originated four-and-one-half years ago as a result of Vice President of Student Affairs Michael Poindexter and former City College President Art Tyler's idea, to cultivate young men into successful students and upstanding individuals by providing an arena with positive role models.
Traditionally, barbershops have been a place of conversation, where men not only go to get haircuts, but also to discuss the current state of affairs. City College's Barbershop is the same way, minus the haircuts.
Geary said the goal of the club, first and foremost, is to fix that disconnect by encouraging males to be more involved and successful at City College.
"[Men] got a lot of negative stereotypes that are on campus," Poindexter said. "But a lot of it is because people don't know how to be men."
Between Poindexter and Geary, the men hope to create an environment in The Barbershop where students can take control and make changes.
"It's males trying to bring males together, and…» Read More