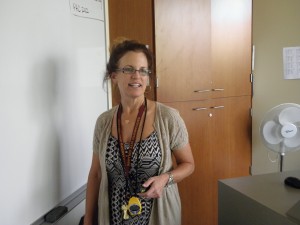 A word can convey different meanings to different people. However, the language of human interaction is one that cannot be defined. Instead, it is fueled by action that sparks growth, change and understanding.
For City College communication studies professor Patti Redmond, the use of language and communication is an integral part of connecting with others and enriching her community.
"There is a bumper sticker that says, 'The quality of your life is a direct reflection of the quality of your communication,'" says Redmond, 52, who has been teaching at City College for 26 years and is chair of the Communication Studies Department.