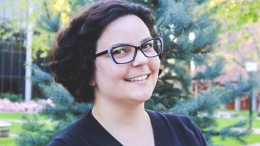 The average age of today's live theater patron is over 50 years old—at least given the amount of gray hair I see in Sacramento audiences. With baby boomers retiring, the local theater scene enjoys steady patronage. But theater directors need to find ways to engage younger audiences.
With hundreds of TV channels, video games, and multi-million dollar blockbusters on screens everywhere and eyes glued to smartphones, how do theaters stand a chance? How do we spark new interest while maintaining established theatergoers' support?
One exciting way to do this is fusing multiple artistic forms of media—think radio, visual arts, projection, live theater, music and special effects mashed up with traditional works.