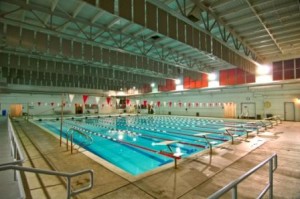 As the world turns, we see an ever- growing decrease in funding for college education. And a school's decrease in funding simply means the students' increase in tuition costs. In 2002, California voters allocated $265 million to Los Rios Community Colleges to be used for updated facilities, according to the CA Investment Advisory Commission: "Proposition 39 authorizes bonds for repair, construction or replacement of school facilities and classrooms."
The measure allowed for recent multi-million dollar renovations to City College, including a $13 million dollar modernization of Hughes Stadium. City College has also spent millions on updated facilities, including the Performing Arts Center and the Fischbacher Fine Arts Building.
City College expects student-athletes to enroll in a full load of classes to go along with their extensive training regimens, and school administrators should reciprocate that level of investment to all its team members.
If you've been to a water polo game recently, however, you'd see that lack of reciprocation in the tiny broken pixels of the Hoos Pool scoreboard. If the school asks so much from these players, then it is also the school's responsibility to make sure that all sports teams under the umbrella of…» Read More