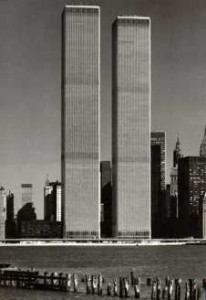 On Sept. 11, 2001 many of us woke up with not much on our minds except what our plans were for that day or what we would eat for breakfast. Yet no one knew that the country would forever be changed.
In the coming weeks, months and years—it's hard to believe it's been 11 years since the attacks on the World Trade Center, the Pentagon and the plane that went down in Pennsylvania.
The weeks, months and years to come have proved a difference in the way people think, interact with one another, and view America as a country. For many of us, fears of further attacks turned into sadness, sadness turned into anger and anger turned into a desire for revenge. Regardless, of the feelings people hold for those who committed the attacks, one thing is for sure, America became a closer nation on that tragic day.
A lot of Americans learned the true meaning behind the word: freedom. The most important thing to remember today and forever is to honor those who gave their lives to uphold that meaning. We should honor and remember not only the victims, but the brave men and women of the New York…» Read More