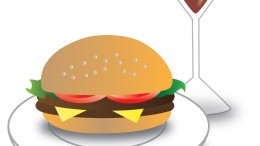 Spring break is a often a time for taking trips out of town, visiting family or, for some students, finishing those big semester projects.
For the City College students who are stuck in the Sacramento area, it may seem like there isn't much fun to be had. However, if cheap food and/or drinks are enough to cure the boredom, you're in luck. Happy hour is a perfect time to put some pants on, hop in your car or grab the light rail and head out to one of the many establishments that offer deals and a comfortable seat so you can take your mind o of your worries.
Take a look at our list of the best local joints that offer special during that special time of day.