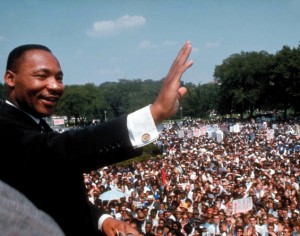 The U.S. recently celebrated the 50-year anniversary of Dr. Martin Luther King Jr.'s "I Have a Dream" speech, originally given on Aug. 28, 1963, in front of approximately 250,000 civil rights supporters from the steps of the Lincoln Memorial during the March on Washington.
The speech, of course, pleaded for the end of racism in the United States. The history behind the speech is even greater because it was delivered 100 years after Abraham Lincoln signed the Emancipation Proclamation into law, ending slavery. The fight for freedom for African-Americans was just beginning, and, as King pointed out in his speech, 100 years later, racism was still very much alive.
Many would argue that the dream of King has still not been reached today. The controversial outcome of the Trayvon Martin case is just one indication that racism and hatred toward other cultures is still very much an issue in America, especially for certain groups.
At City College's pre-semester Convocation held by administrators and district leaders for the staff and faculty of City College, Dr. Brian King (no relation to Martin Luther King Jr.), the chancellor of the Los Rios Community College District, mentioned that the part of the speech we…» Read More