[tribulant_slideshow gallery_id="4″]
Yvette Aghassi
Staff Writer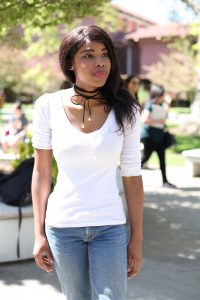 Deja Smith, 21, is a biology major who hopes to be a doctor. She has embraced the widespread choker trend and says she has 20 more at home.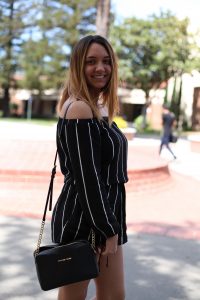 Emily Hevans, 18, majors in criminology and minors in psychology. She sports a cute, black off-the-shoulder, single-piece romper paired with a matching black Michael Kors purse. Despite her put-together look, Hevans says that she "saw it was warm out and just threw it on."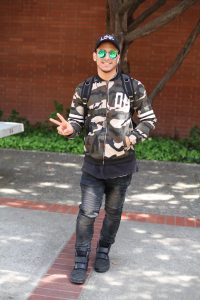 Adrian Pinon, 22, is often seen dancing, instead of walking, to his next location. Pinon is a physical therapy major and claims Michael Jackson as his fashion inspiration.
Lexy Nguyen, 19, studies fashion at City College. Nguyen is sporting denim-on-denim and trendy, reflective sunglasses. Nguyen says Vanessa Hudgens is her style muse. She loves Coachella-inspired outfits.
Ricardo Ramos, 22, is at City College to study nursing in a post-baccalaureate program since he received his bachelor's in psychology. Ramos wears simple cargo shorts and a burgundy shirt, he says, matches his skin tone.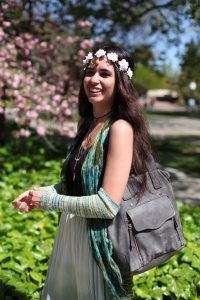 Kiley Garcia, 19, majors in deaf culture. "I wanted to wear this green skirt and just matched it with other green clothing, and that's all it took for me to turn into a spring goddess!"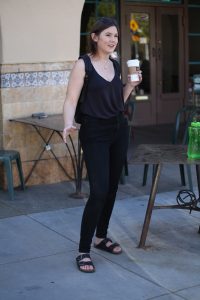 Ottilia Biondi, 20, is a film studies major. She typically wears vintage-inspired clothing and likes to go for a simple, elegant look. She doesn't rely on name brands and wears what makes her feel comfortable. Biondi boldly sports an actual tooth as a necklace. "I got it from my boyfriend as a joke. He had his tooth removed and thought it would be funny for me to wear it as a necklace."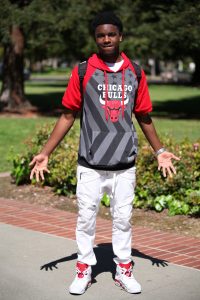 John Huntley, 19, says he is passionate about sports, which greatly influence his fashion decisions. He pairs new shoes with his favorite Chicago Bulls' jersey.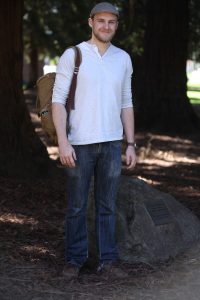 Daniel Patton, 24, likes basic flair fashion and wears whatever makes him feel comfortable.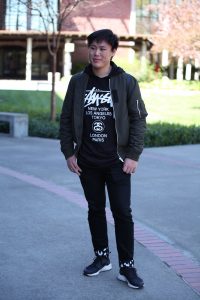 Leo Liu, 20, is a mathematics major. He likes to focus on neutral tones. Here, he smartly matches white gray and black hues for the ultimate modern look.