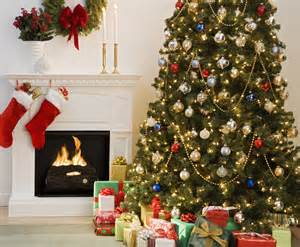 All around the world as the year draws to a close, people from many different countries and walks of life prepare to celebrate their winter festivals.
One of the most commonly known and celebrated event is Christmas, a special time of the year with many different meanings and variations. A common theme is the giving and receiving of gifts between loved ones. At its core, Christmas is a holiday adopted by the Christian religion as a time of celebration of the birth of their savior, Jesus Christ.
The holiday's influence spreads far and wide and Christians and non-Christians alike celebrate it. Some people feel it's hypocritical for non-Christians to celebrate Christmas. However, the middle of winter has been a time of celebration around the world for a long time. Even as far back as the time of the Roman Empire, Roman pagans would celebrate the holiday Saturnalia with a great feast during a weeklong celebration in honor of the god Saturn.
According to the "Origin of Christmas" webpage Simpletoremember.com: "Roman pagans first introduced the holiday of Saturnalia, a week-long period of lawlessness celebrated between December 17-25."
The Norse in Scandinavia would celebrate Yule from the winter solstice on Dec. 21…» Read More