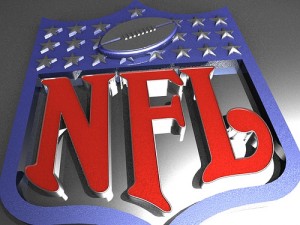 "Football is back, you bet." – Al Michaels.
As many know, the NFL has returned for its 2012 season. Let's look ahead to the upcoming season. I'll start with the division represented by the Lombardi Trophy winners from last season.
The NFC East consists of defending champions New York Giants, Dallas Cowboys, Washington Redskins and Philadelphia Eagles. My favorite to win this division, even after an ugly loss to rival Cowboys, is the Giants. I like their defense and think Eli Manning has proven to be a top five quarterback. I see this division being very close, and although Dallas added a couple top-notch cornerbacks, they aren't the headline here.
What to Watch:  Redskins starting quarterback and former Heisman trophy winner from Baylor, Robert Griffin III.
Now I'll move to the AFC East. This division contains the New England Patriots, New York Jets, Buffalo Bills and Miami Dolphins. I, as well as many others have a clear-cut favorite: the Patriots. The opposition pretty much consists of Jets fans, Jets players and Jets' head coach Rex Ryan. With Tom Brady still playing and Bill Belichick still coaching, it sounds like the ninth AFC East title in 10 years to me.
What…» Read More