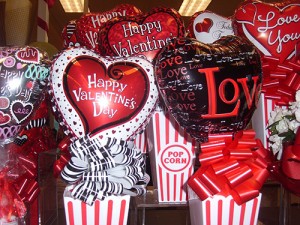 The history of Valentine's Day is about as boring as listening to your friend tell you what he got from his significant other as a gift on Valentine's Day.
In a nutshell, of the three possible saints for whom the day could be named, the popular conception is that it's a remembrance of a priest who defied an emperor and performed marriage ceremonies for young men and women around the third century.
You're officially up to speed.
Now that the formalities are over with, I'll jump right to my premise: Valentine's Day is for saps.
If that statement offends you, it's because you've been conditioned to believe that Feb. 14 holds some sort of mystical, romantic relevance above and beyond any other date on the calendar. You've let Hallmark and Russell Stover trick you into wasting what little money you're currently earning on cardboard and high fructose corn syrup in an empty attempt to convince someone, whom you presumably already love, that you love them that much more.
"Happy Valentine's Day, honey. Here are some words someone else wrote and a big, heart-shaped box full of dark chocolate 'make me fat' pills."
Nowadays you'd be hard-pressed to find anyone who…» Read More