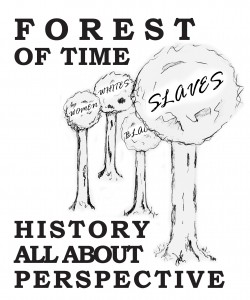 History textbooks have long been respected as closest to the truth and based on fact. Scholars and historians spend much time and effort in the research and fact checking of these publications. Yet approximately every two years history books get rewritten or updated.
"Battles over what to put in science and history books have taken place for years in the 20 states where state boards must adopt textbooks, most notably in California and Texas. But rarely in recent history has a group of conservative board members left such a mark on a social studies curriculum," wrote James C. McKinley in The New York Times.
For example, the state of Texas buys a large enough percentage of textbooks so that what the Texas Board of Education decides to use sets the stage for how history is taught in elementary and high schools across the country.
How much of the original history has been lost in translation? How much of history is being rewritten?
City College History Professor Carl Sjovold says the rewriting of history textbooks is common practice, and it is the choice of the textbook that makes the difference. As the History Department chair, Sjovold says the challenge is no…» Read More