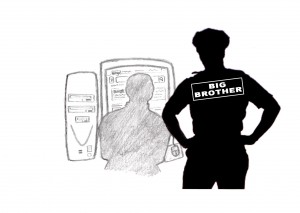 Whether we want it to or not, the infamous Internet has become vital to the world for most of us. Shopping, social networking, blogging, accessing medical records, and making all sorts of personal transactions are just a few conveniences available online to everyone with Internet access.
People are understandably concerned about their online vulnerabilities over the Internet, and skepticism over government involvement has always been a leading cause. Despite the countless strategies created in an attempt to increase online protection and services, Americans should be skeptical.
The Federal Bureau of Investigation has stated, "Identity theft has emerged as a dominant and pervasive financial crime that exposes individuals and businesses to significant losses and undermines the credibility and operation of the entire U.S. financial system."
The latest Internet ID, called NSTIC, The National Strategy for Trusted Identities in Cyberspace, proposed by the Obama administration, envisions an "Identity Ecosystem—where individuals, businesses, and other organizations enjoy greater trust and security as they conduct sensitive transactions online," according to a draft on the NSTIC website.
The Identity Ecosystem would be overseen by the private sector. The program would include a vibrant marketplace allowing people to choose among multiple identity providers—both private and public—that would…» Read More