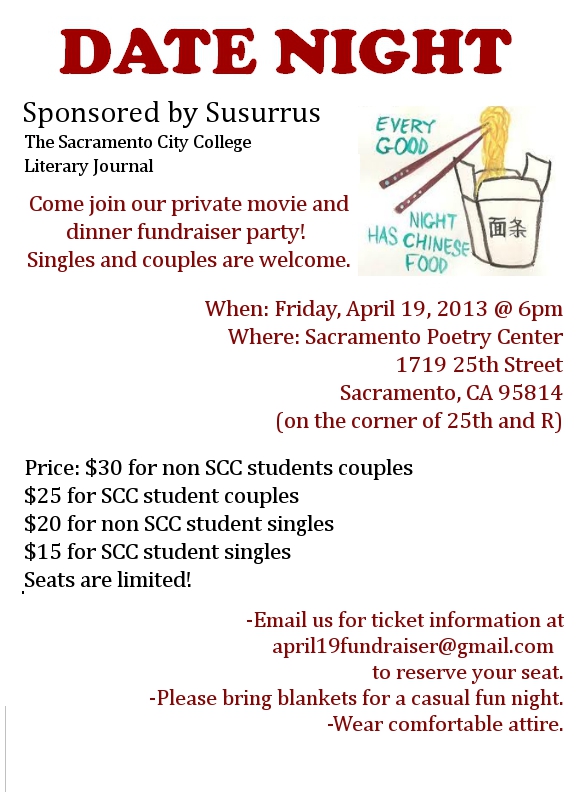 Valentine's Day may have been a flop, or there simply hasn't been any time to take the significant other out on a date lately, but there is at least one reason to leave the house.
Susurrus, SCC's Literary Magazine, is hosting what is billed as a Date Night fundraiser on April 19.
According to Irina Yevtukh, the Susurrus event coordinator, couples and singles are invited to enjoy a cozy, relaxed evening snuggled up to a private movie and perhaps engage in social conversations with other couples and singles at midtown's Sacramento Poetry Center at 6 p.m.