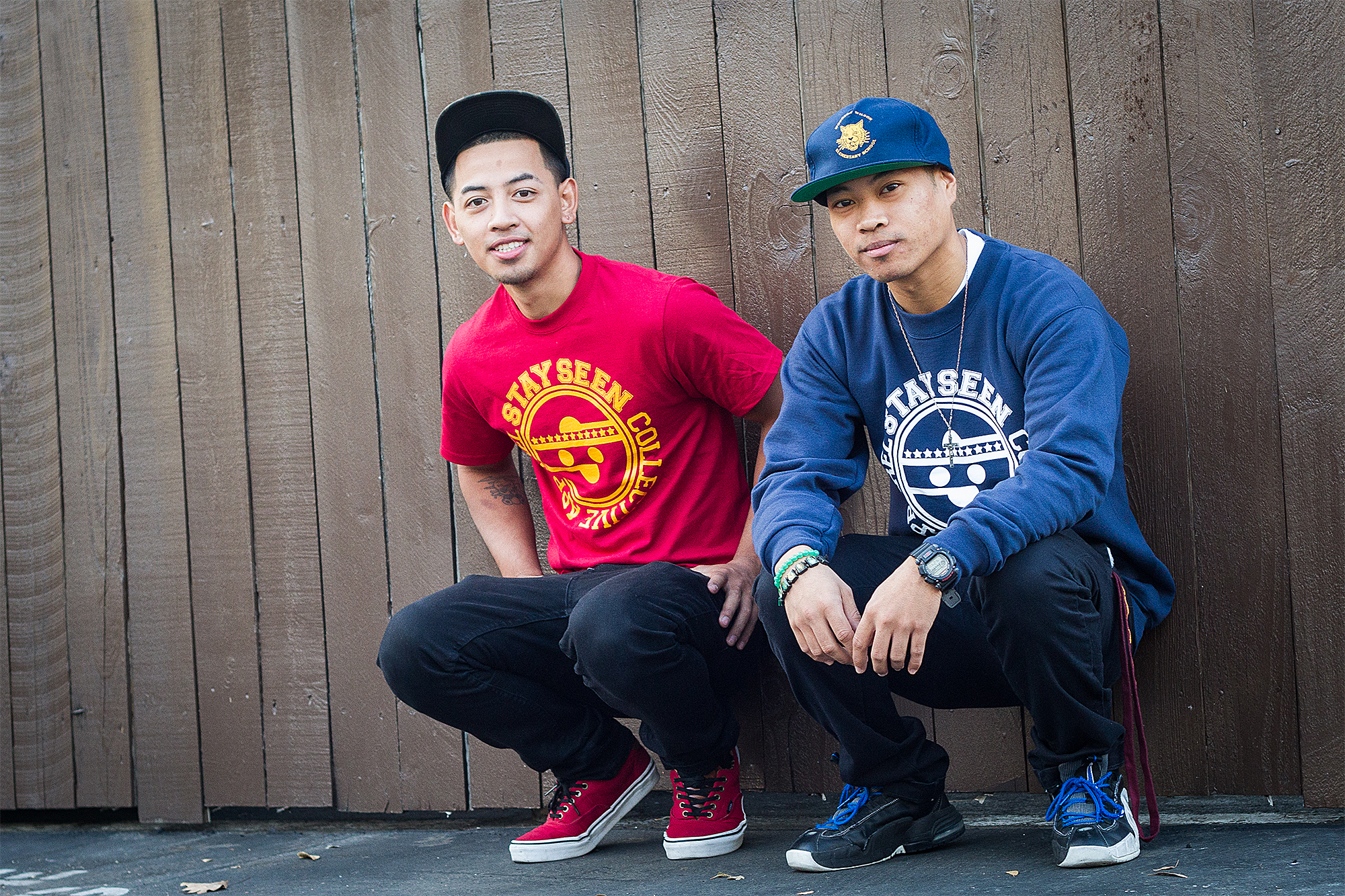 FOR MANY STUDENTS, ATTENDING a community college isn't just about completing coursework and earning a degree.
It's also about exploring one's passion and establishing business relationships that can last a lifetime.
City College sophomores Daniel Ocampo, sociology major, and Johnny Sam, flight technology major, met in English Writing 100 this semester and have since turned their friendship into a business venture, a clothing line called Stayseen Collective, that they hope will become a local phenomenon.
Ocampo says it took about four years to find someone who was serious about starting a business with him. He explains that the idea for the name came to him shortly after he graduated high school while he was considering the creation of a YouTube channel with some friends. Later, Stayseen Collective became the name of the clothing line.
"I just want to be visual," said Ocampo.
But Ocampo says the people he originally worked with weren't willing to commit to the venture as much as he would have liked, and it wasn't until he met his friend and business partner, Sam, that the idea took off.
"I've gone through a lot of business partnerships with people and then I met [Johnny], and he had…» Read More