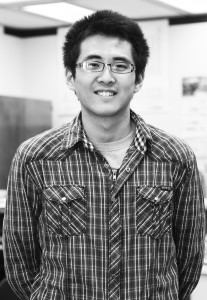 Francis Bacon wrote: "A wise man will make more opportunities than he finds." One would be hard pressed to find a wiser student at City College than Xinyu Liu, according to his mentors and professors.
Since the 22-year-old computer science major first arrived at City College three years ago, he has knocked on as many doors as possible in search of opportunity.
Behind one of those doors Liu procured up to $30,000 a year for the next three years to help pay for his college education.
This year the Jack Kent Cooke Foundation awarded Liu its 2014 Undergraduate Transfer Scholarship.
"This scholarship I heard of last year," says Liu. "There's a girl who won this scholarship last year from [American River College], so I figured I'd give it a shot."
The scholarship program was started in 2002 to help the nation's best low-income community college students seeking to complete bachelor's degrees, according to the foundation's website.
Only 85 students nationwide were given the award this year, and Liu is the first City College student to receive it.
Students who have looked for tutoring help in the Math Lab or through MESA might recognize Liu with his jet black hair frizzed…» Read More