Ashton Byers
Staff Writer
asheebye.express@gmail.com
Community colleges are not known for their tight-knit communities, but students looking to meet new people, bond over common interests or just answer the "extra-curricular activities" question on their college admission forms can get involved in one of City College's many student-run clubs. Here are just four of the newer clubs on campus: the Veterans' Club, the Ski and Snowboard Club, the Leadership Society, and the Creative Writing Club.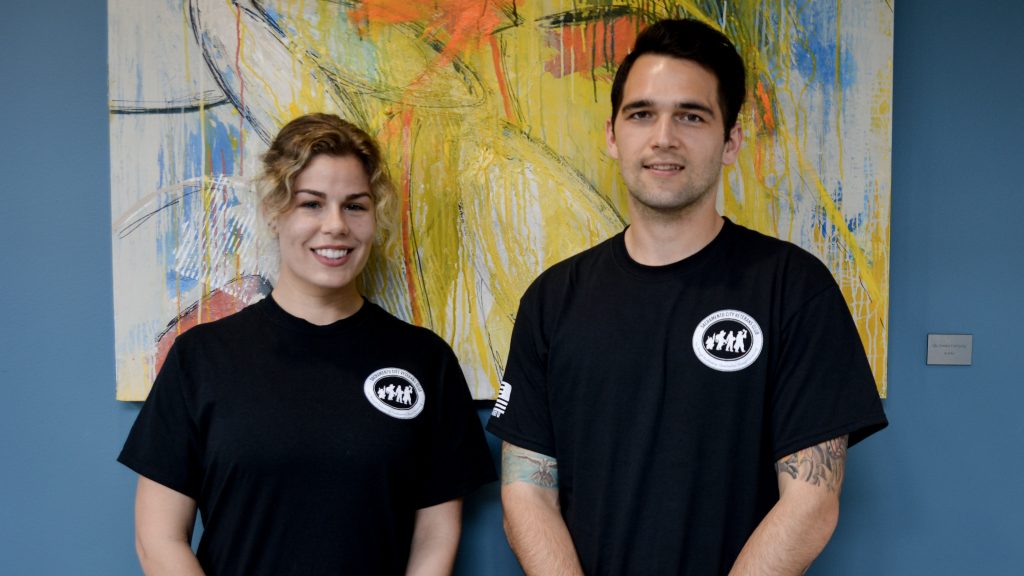 One of the news clubs on campus, the Veterans' Club held its first meeting Dec. 7, 2017, with the goal to get other like-minded veterans involved and give them a place to go on campus, according to Sam Graviet, president of the Veterans' Club. To promote the club, they had T-shirts, lanyards and MRES for sale at Club Day March 1.
The Veterans' Club gives veterans a place to volunteer and make a positive impact in the lives of other veterans, said Graviet.
"(We are) building comradery within the veteran community on campus," said Graviet.
If you're looking to hit the mountain, the Ski and Snowboard Club was created for students to de-stress, while adding an element of adventure, according to student Tristan Rogers, who interns at Land Park Ski Shop and can get rental gear for people who need it. He also has connections with the Boreal Ski Resort, which is where he gets discounted tickets for students who can't afford it.
"Take a Friday off and go to the mountains," said Rogers. "The money goes back to the students."
Older than the others, the Leadership Society has been around for two semesters, according to April Saephan, who said the Leadership Society allows opportunities for those who no longer wish to follow but to lead.
"Our goal is to foster a community of leaders on campus, and bring together people who have a common goal of being a leader on campus," Saephan said.
They meet every Tuesday noon–12:50 p.m. in the Business Building Room 203. This is a great opportunity for students looking to get involved on campus, said Saephan.
Back for another semester, the Creative Writing Club is a place for those to have a creative outlet. The Creative Writing Club adds an element of creativity while enhancing writing skills, according to Max Morris.
"It offers a space for people to write, and make sure they write, and have the encouragement," Morris said.
Morris said lot of the time people suffer from writer's block, and this club encourages writers to open up, and be in an environment where writers can sit down with other writers to write. At club day, their table had a cookie jar. It was filled with various writings from club members.
These are just a handful of clubs to keep your eye out on campus.