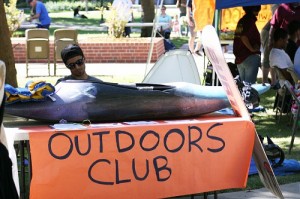 It's that time of year again, City College will host its fall semester Club Day Sept. 22, and will be presented by the Student Leadership and Development.
"On average [there are] about 20-35 clubs that participate for Club Day," City College Student Affairs Specialist Chris Torres said. "The day is reserved for clubs to highlight and get the students exposed to the clubs on campus."
Club Day is to introduce students to the existing clubs and upcoming clubs that are on campus.
According to Torres, there will be a vast amount of clubs presenting themselves and some will showcase dance pieces along with the City College Cheer and Dance Squad.
Clubs including the Brown Issues Club, Psychology Club, Indigenous Peoples club and many more will be stationed in the Quad to give out information and recruit new members.
For more information about Club Day, call the Student Leadership and Development office at 916-558-2381.