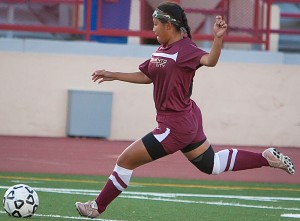 American author and poet Henry David Thoreau once said, "Go confidently in the direction of your dreams. Live the life you have imagined."
For some, this is easier said than done.
Take for example Mai Chang, kinesiology major, an interpreter, caregiver and sometimes provider for her non-English speaking family, and an enlistee of the Army Reserves who also happens to be one of City College's best female soccer players, according to the team's head coach Jang-Ha Oh.