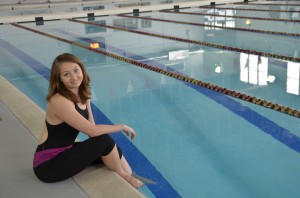 Dasha Masalitina treads water for eight minutes, her legs scissoring furiously as she tries to keep her head afloat. She's doesn't know how to play water polo, but she doesn't care. Not knowing how to do something new has never stopped her before.
Not too long ago, everything was new for her. New home. New school. New country.
New sport? Bring it on.
"This is my life now," says the 19-year-old City College freshman. "And I love it."