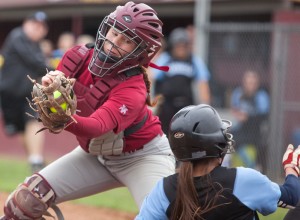 Panthers' softball team lost the second game of a double-header to the Cabrillo College Seahawks 12-4 Feb. 15, and took a 1-1 split for the day.
The dark gloomy sky was appropriate for the Panthers' performance against the Seahawks. City College gave up 12 hits and committed four errors during the game.
"I didn't think we played real well today at all," said Panthers' Head Coach Tim Kiernan. "It was a sloppy game."
Panthers' starting pitcher Erikka Burke got off to a shaky start in the first inning.