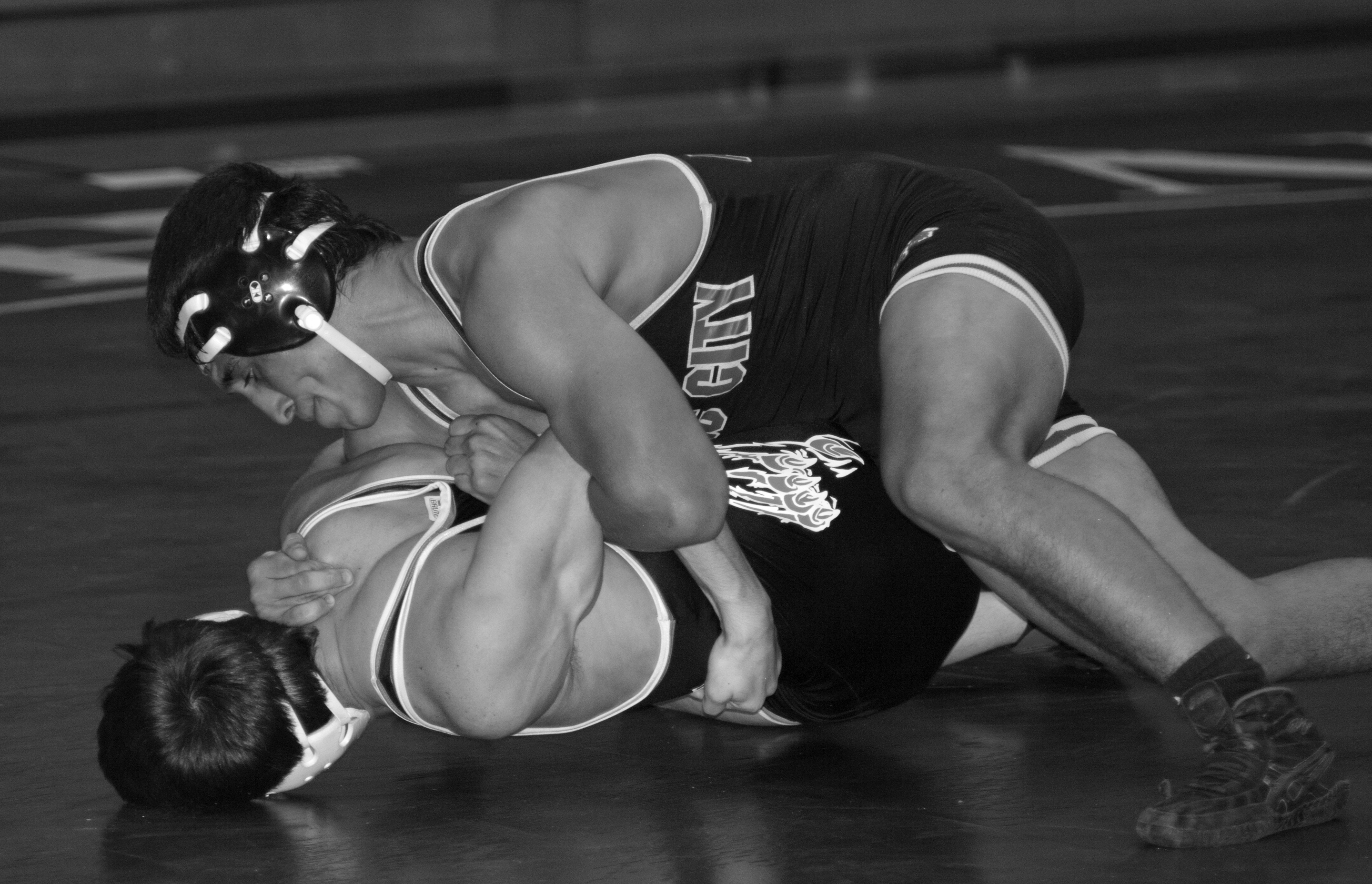 Isaiah Hurtado, kinesiology major, said he won't quit pushing forward during a wrestling match, even when he's losing. "A lot of guys, if they're down 14-6, they just shut it off," head wrestling coach David Pacheco said.
For example, Hurtado was down by eight points in a previous match, one of the worst performances of his season, Pacheco said, and despite losing the first round, the player fi nished the match with a 21-16 victory over his opponent. In the last two rounds, Hurtado outscored his challenger 15-2.
Hurtado's all-around skills on the mat—from take downs, escapes off the bottom, and turning people from on top—reflect on his No. 2 ranking in the state. Hurtado brings skills to the wrestling mat like he hits the books.
"I've got my academics on lock. I'm doing really good with my classes," Hurtado said.
Hurtado commutes from both Cosumnes River College and City College throughout the week to maintain the GPA that he needs to wrestle. Hurtado said he has been wrestling for eight years and this is his first year wrestling for City College.
Previously a student at California State University, San Francisco, for his first year of college-level wrestling, Hurtado said…» Read More