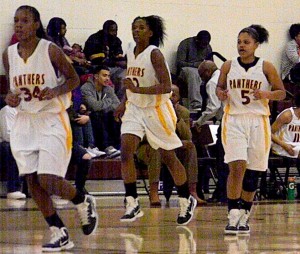 City College women's Panthers basketball team beat the American River Beavers, 54 to 47 in a match up at City College Jan. 28.
With a starting five made up of Zelisha Ziggler, Nikkia Davis, Treshenia Solomon, Markeida Redderick and Collette Eugene, the Panthers played strong defense and were able to stay in the lead the entire game.
Davis was the top scorer of the night.
For more information about the upcoming games and stats, click here.