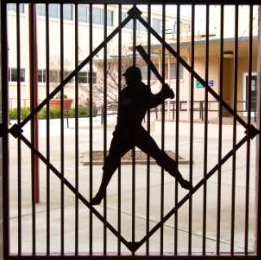 City College baseball failed to get the three-game sweep on Sierra College March 28 when the Wolverines defeated the Panthers 10-3.
The Wolverines started the game with three hits and two runs scored in the first inning. Designated hitter Kyle Dixon got home from a sacrifice fly after a double down the right field line put him on base. The second run came by a RBI double from shortstop Bret Sundber.
The Panthers would mirror Sierra's first inning with one run on three hits. Catcher Austin Spainhour singled up the middle to bring center fielder Jared James home for an RBI. City College ended the inning with three runners on base.