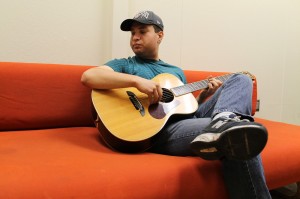 I am 19 years old, and I have Asperger's syndrome.
I've learned that there are both positives and negatives to Asperger's syndrome, which is a high-functioning form of autism that I was diagnosed with at a young age.
It has given me some negatives like a short temper, anxiety, wanting things to go my way, thinking in absolutes and an accelerated speech pattern, among other things.
At the same time, though, it has given me many more positives like the ability to announce baseball games and play the guitar extremely well.