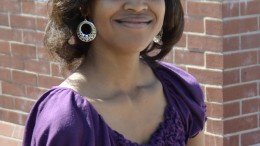 As college students, we have so much stuff on our plates. Some of us may be juggling 12 or more units, working part time and have family responsibilities.
The question we may ask ourselves is, "How can I manage my time effectively this semester and not get overwhelmed?"
That is a question I ask myself all the time, especially since I am taking 17 units this semester and helping to raise my 1-year-old twin nephews with my family. There are times when I do feel overwhelmed and wonder how I will get through this semester successfully.