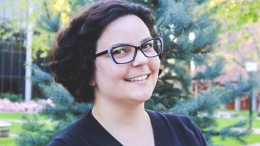 Whether a writer is seeking it or not, there is a degree of anonymity in authorship.


And it takes courage to peek out from behind written pages and share one's works aloud. Authors find themselves on a stage facing a crowd, a book held in shaking hands, and wondering how they're going to make it through.


But, for those willing to step away from the shadows and into the spotlight, open mics and reading events can be very rewarding.
"It gives an opportunity to students to share their work in ways that's more than just on a page," says Dr. Steve Cirrone, a City College English professor and adviser for the school's annual literary journal, Susurrus.