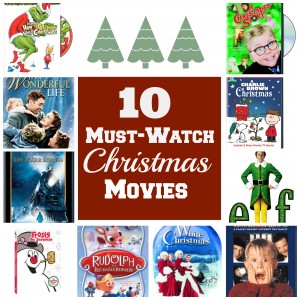 Ring in the holiday season with a warm fire, hot cocoa, and a classic Christmas movie to get in the spirit. Here are some films that are sure to give you that warm, comforting Christmas holiday type of feeling, featuring some of the most loveable characters of all time:
10) "Home Alone" (1990)
Notable charcter: Kevin McCallister, played by Macaulay Culkin, as the witty young innovative boy who survives adventures and burglaries while left at home for the holidays.
Possibly Macaulay Culkin's finest hour and for some his most memorable film; this heartwarming 1990 classic is about young boy who is a part of a large family. The boy is forgotten and left at home during the family's annual holiday trip. This is a notable top 10 all-time candidate and a good place to start if you are looking for a heartwarming Christmas film. Directed by Chris Columbus.
9)    "A Charlie Brown Christmas" (1965)
Notable character: Charles M. Schulz's character Linus van Pelt, who together with Charlie Brown, comes together to show people the true meaning of Christmas.
When Charlie Brown's class is supposed to put on a play showing the meaning of Christmas, things go wrong. But, no matter…» Read More