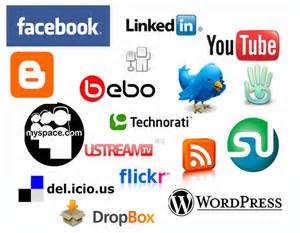 Facebook, Twitter and Instagram are social networking sites that everyone raves about. Social networking sites are used to share pictures, catch up with friends and express how you are feeling on a daily basis.
According to Pew Internet & American Life Project, more than 93 percent of both teens (ages 12-17) and young adults (ages 18-29) in the United States use the Internet regularly and more than 70 percent use social networking sites. The Internet has drastically transformed the way our society connects, conducts business and socializes. From this student's standpoint, social networking should be used less and more focus should be on face-to-face socialization with people.
I choose not to have a Facebook and Twitter account. Procon.org claims social networking entices people to waste time, complicates personality and brain disorders, and facilitates cyberbullying. When alerted to a new social networking site activity, many waste time checking out a new picture, status update, or tweet instead of focusing on work.
Using these network sites also takes a toll on your brain. Procon.org mentioned that social networking sites are connected to disorders, such as "the inability to have in-person conversations, a need for instant gratification, ADHD, and a self-centered personality, as…» Read More