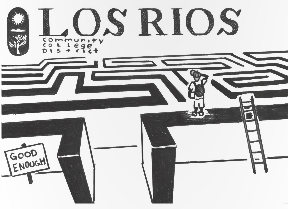 Fifteen California community colleges were initially approved Jan. 20 to begin offering bachelor's degrees by the Community College Board of Governors.
None of the Los Rios colleges were accepted into the pilot programs.
That's because the Los Rios Community College District did not apply for a pilot program.
Some of the programs that have been initially approved are in fields in which Los Rios colleges have certificates or degrees available.
For example, American River College offers an associate's degree in funeral services. Cypress College received approval for an expanded mortuary science program. The programs are identical in core curriculum. If Los Rios had applied, perhaps ARC could be offering a bachelor's degree in that discipline.