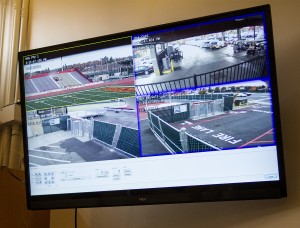 CITY COLLEGE'S OPERATIONS DEPARTMENT gained a new tool in its efforts to efficiently manage campus facilities this year by installing a monitor in its offices allowing video access to those facilities.
According to Director of Operations Greg Hayman, the operations department can more effectively serve its function by accessing live video feeds of campus areas that require involved management.
"We're pretty much responsible for all managing and maintaining of facilities, and that's what we use the cameras for primarily," said Hayman.