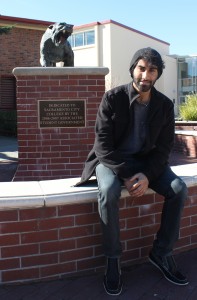 The deadline to submit nominees for students to serve on the Disciplinary Appeals panel is Sept. 5 at noon.
"Let's say you're a student and something happens and you get in trouble," said Student Leadership and Development Faculty Coordinator Kimberlee Beyrer, "But you think it's not right, it's unfair, whatever the outcome was…students have a right to appeal."
The Disciplinary Appeals panel is the embodiment of a student's right to appeal, said Beyrer. The Student Associated Council and Student Leadership and Development are accepting nominations to appoint five students who are fair and impartial in hearing disciplinary appeals cases this academic year.
Both SAC and SLD want nominees to come from across different fields of study and represent City College's diversity said Beyrer.
"It's a great learning opportunity for students who are sitting on the panel," said Beyrer.