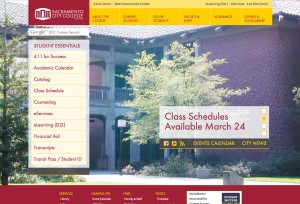 City College's website will have an all-new look starting March 31, according to Don Button, the graphic communication professor and project lead for the site redesign.
This modernized site will provide an improved source for students to find important information such as class locations, how to contact teachers and staff, events like sports and concerts, and updates on things like financial aid and course assignments.
In addition to the launch of the website, City College staff has hosted open forums throughout March so that students can get a feel for the changes and provide feedback to the site's designers.