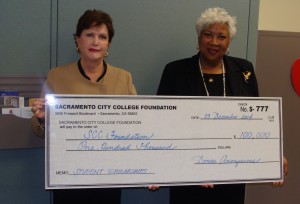 City College received an anonymous charitable donation of $100,000 during the winter recess.
The funds were specifically designated for student scholarships, according to Executive Director of College Advancement Mary Leland.
City College has received other large donations in the past – the largest being $1.75 million from a bequest, according to Leland – but the $100,000 donation is significant.
"For a cash gift from a live donor, that's very important. And we were very excited to get it," said Leland.