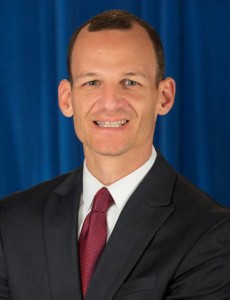 Assemblymember Kevin McCarty (D-Sacramento) paid a visit to the City College Student Center Monday afternoon to share his connection to the community college system and answer questions from students.
"The first time I came here, I was 12. My mom signed me up for a little baseball camp in the summer," McCarty said. "So I've been coming here a long time."
McCarty said he attended American River College and eventually transferred to CSU, Long Beach, for a degree in political science. He came back to the Capitol to start the beginning of a career in politics. After working at the Capitol for several years, he decided to get a master's degree from Sacramento State, but he needed a prerequisite — which he received at City College.
McCarty was re-elected November 2014 as a representative of California Assembly District 7, which encompasses parts of the Sacramento metropolitan area, according to his website. Before serving on the California State Assembly, McCarty was a Sacramento city councilmember, representing District 6, which includes part of the eastern and southeastern parts of the city. He went back to work at the Capitol and continued to tackle problems with higher education, including the cost.
The lawmaker…» Read More