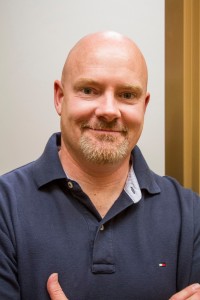 Turn off your voice. Speak with your hands. Exclaim with your eyes. Express with your body. Listen with your heart.
These are the rules for City College professor Kevin Clark's classroom.
Clark is deaf, but not silent. He quietly conducts his class by weaving elements of deaf culture into the vibrant dialect that is American Sign Language, helping his students to understand the rich and sometimes tragic history of his community.
Clark, 45, an active guy, who just happens to be deaf, enjoys cycling and hiking. He has taught A.S.L at City College for 10 years. He has also traveled the world, including Europe, South Africa, Venezuela and Japan.