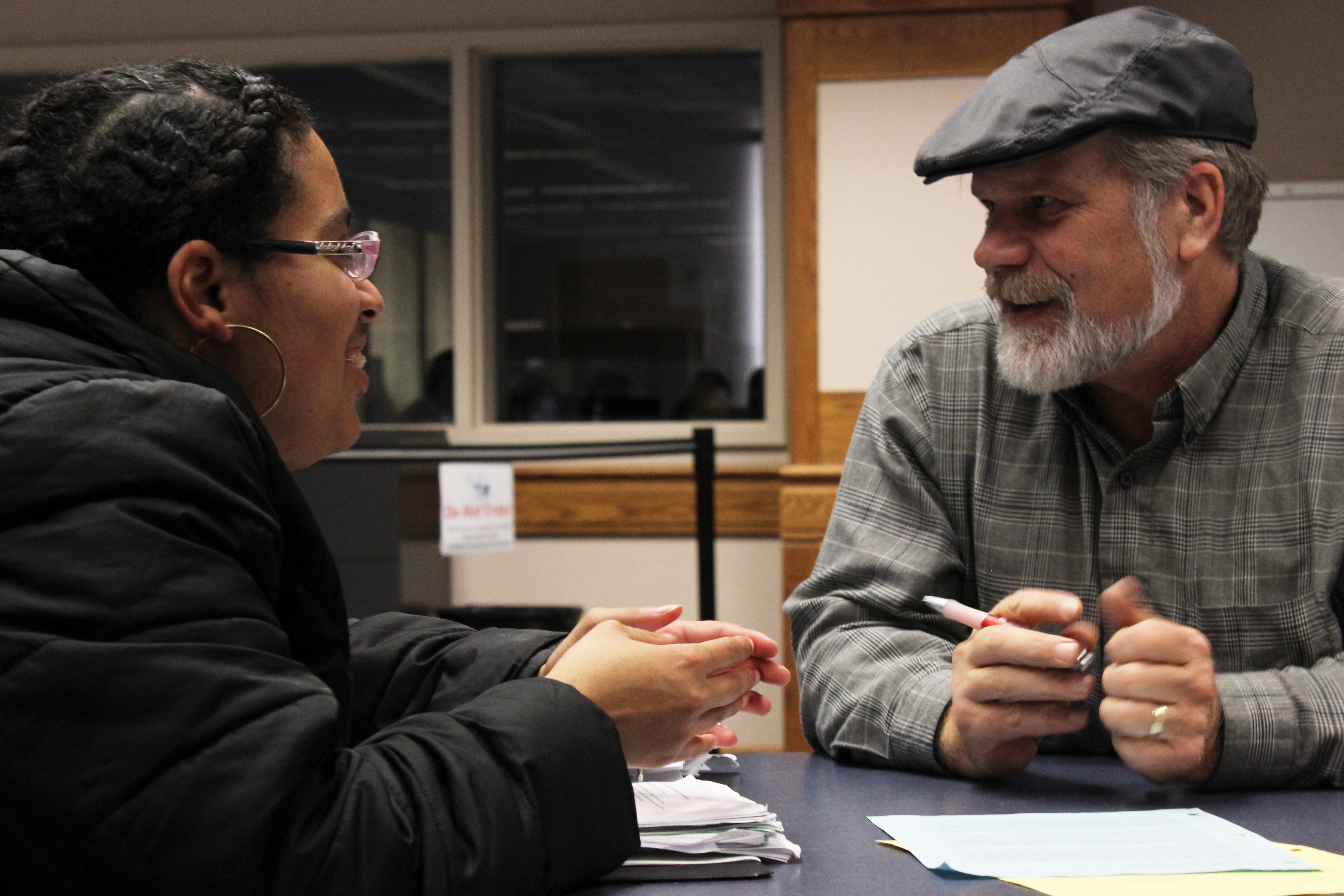 Overlooking the sea of students among the tables and burgundy chairs, he sits with his newsboy cap lowered, chair turned backside toward the table, and his hands motioning in the air in front of him, as if they are that of a sculptor shaping his own pottery. When he speaks he is creating, inventing, and most importantly, imparting great knowledge to those he teaches.
As an instructional assistant in the LRC Writing Center since 2008, Dale Nelson, known to many as Crawdad, explores and teaches the writing process with students. Individual sessions, serve as both opportunities to teach and to be taught. The experience is an even exchange for both Nelson and his students.
Nelson, 54, interests number as many as the strands of gray hair underneath his cap. Spanning from literature to history to sociology and cooking, his curiosities do not end there. The man's eyes see what ought to be seen by many, such as the inherent natural patterns of a bird feather or the distinctive formations of the uncorrupted, earthen farms.
Yes, his mind has traveled over many waters and touched many different lands, it can be said, as he sits in this red chair, hands explaining…» Read More