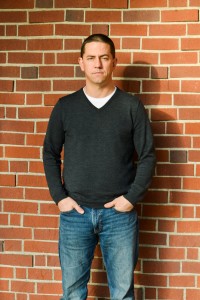 One dictionary definition of teaching reads as follows: "Teaching is an act to impart knowledge or skill."
Professional photographer and City College photography professor Paul Estabrook would agree. For the 47-year-old FACT-CHECK AGE, he believes teaching is more than just enlightening a student's mind.
In photography, Estabrook gets the chance to continue his career and help others build and achieve their success. He believes sharing ideas spreads ideas around and allows others to learn from them. Collaboration is a way to effectively teach skills.
Estabrook's passion in helping students find their artistic career side has made a difference in many people's lives.
"Paul Estabrook is my teacher from the very beginning and through my educational journey," photography student Penelope Kahn says. "The positive learning environment he creates for his students is awesome because he encourages everyone to interact and learn from each other."
Estabrook is always changing and adapting each year, and still learning as a teacher himself.
"Every semester, every student, it's a little bit different because everyone brings something else to the classroom," he says. "Watching students develop with getting better and growing into their creative selves, that's what keeps me going."
Estabrook has been teaching since 2002.