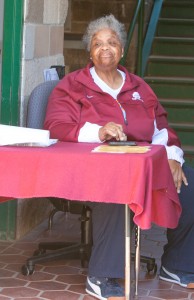 Girtha Davis has been a hard to miss fixture on campus since the late 1960s when she competed in basketball, softball, field hockey and track. She continues to be a daily presence even after retiring from the athletics department.
An accomplished athlete, Davis set the single game scoring record for City College women's basketball, scoring 35 points in a game in 1968.
"I really enjoyed playing. My girls were the best," said Davis of her teammates and her athletic career at City College.
Despite her storied playing career, Davis is known more for her presence off the court than on it.