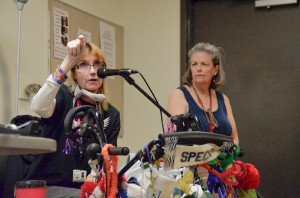 Legendary Yankees player Lou Gehrig is not only known for his triumphs as an all-time great first baseman, but also as a pioneer in raising awareness for the terminal disease that killed him in 1941.
"I might have had a tough break, but I have an awful lot to live for," said Lou Gehrig in 1939 during his goodbye speech at Yankees Stadium, explaining that even though his disease stopped him from playing baseball, he didn't let it stop his love for life.
Lou Gehrig's disease—amyotrophic lateral sclerosis (ALS)–is a disease that gradually kills the nerve cells in the brain and spinal cord, which control the muscles all over the body, eventually making it hard or impossible to walk, talk, eat, swallow or breathe. Most people diagnosed with the disease die within 3-5 years after the onset of symptoms, but in rare cases, people can live for much longer.