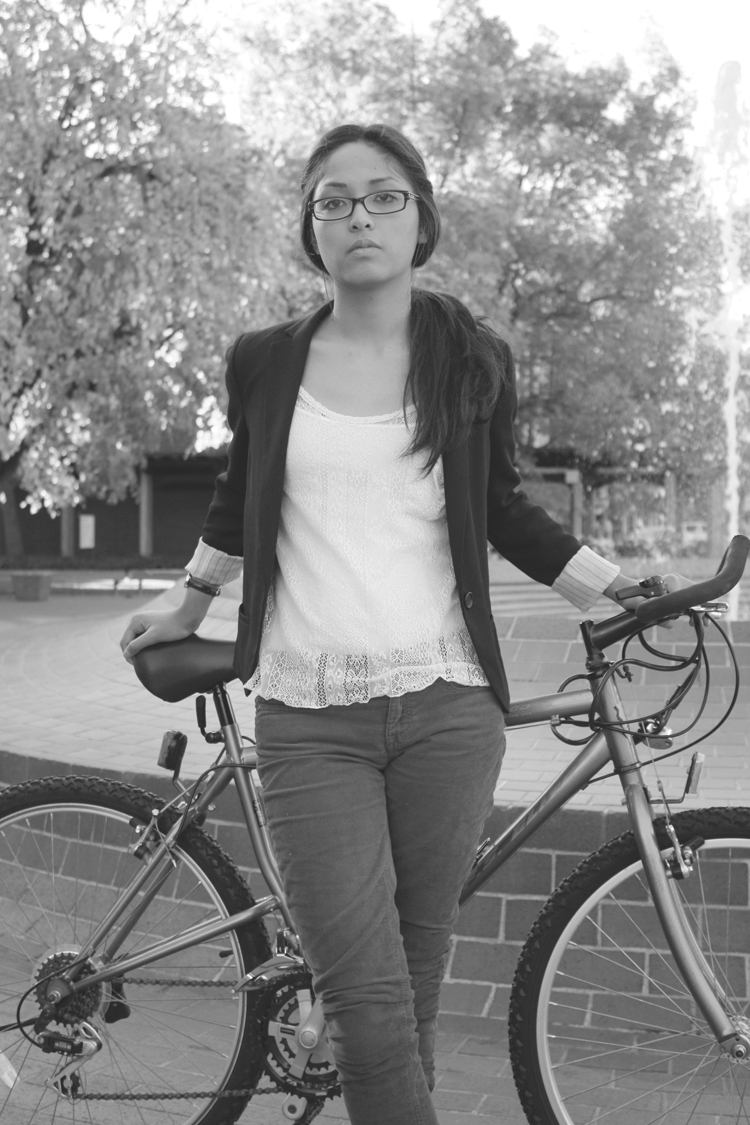 The fountain quad at City College resembles a street fair at times—students with guitars sit on the benches outside the cafeteria, poised like troubadours; others can be seen playing hacky sack in the quad. Nearby, the bike racks are filled to capacity.
Biking has long had a reputation for being a sensible means of transportation and hard economic times have made it more popular among students—stylish even, according to City College students.
"You see it in a lot of Urban Outfitters' ads, people being really fashionable and biking," says Jamie Santiago, City College journalism and international relations major.
Lorena Beightler, a former City College student, chronicles the burgeoning bike culture in Sacramento on her blog SacCycleChic.com. She is also the founder of the Sacramento-based bike tour, Cycle Chic Sunday, which is inspired by Copenhagen Cycle Chic and commences every third Sunday of the month.
Often, Beightler takes photos of stylish bikers for her blog and says she wants to demystify the bike. For her, it's another way of getting around town since giving up her Kia Sport convertible. "I have been car-less for two years," says Beightler.
Beightler is both environmentally conscious and a vegetarian, but these are not the reasons she…» Read More