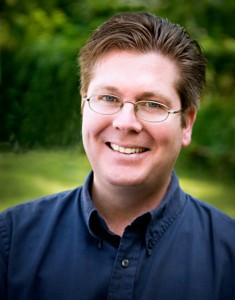 A tropical retreat on the open sea doesn't sound like a bad way to spend the summer, especially if it provides a summer income and inspiration for a mystery novel series.
City College anthropology professor William Doonan spends his summers as a destination lecturer at sea gaining inspiration abroad for his mystery novel series. Doonan published his first mystery, "Grave Passage," in 2009 and its sequel, "Mediterranean Grave" in January 2011.
Mystery novels are "escapist fantasies" for this anthropology professor who gives presentations to passengers on cruise ships about art, history and prehistory.
"I started thinking about that environment as a great place to set a series of mystery novels," says Doonan, who has been lecturing on cruise ships for the past 10 years. "If a crime happens at sea, jurisdiction is a pretty vague issue, so I thought the open seas needed their own special investigator that's when I came up with Henry Grave."
"Mediterranean Grave" is set on a small cruise ship in the Mediterranean where a valuable artifact is stolen and Henry Grave has to solve the crime.  The second book includes more of Henry's experience as a prisoner of war in World War II, says Doonan
Doonan's…» Read More