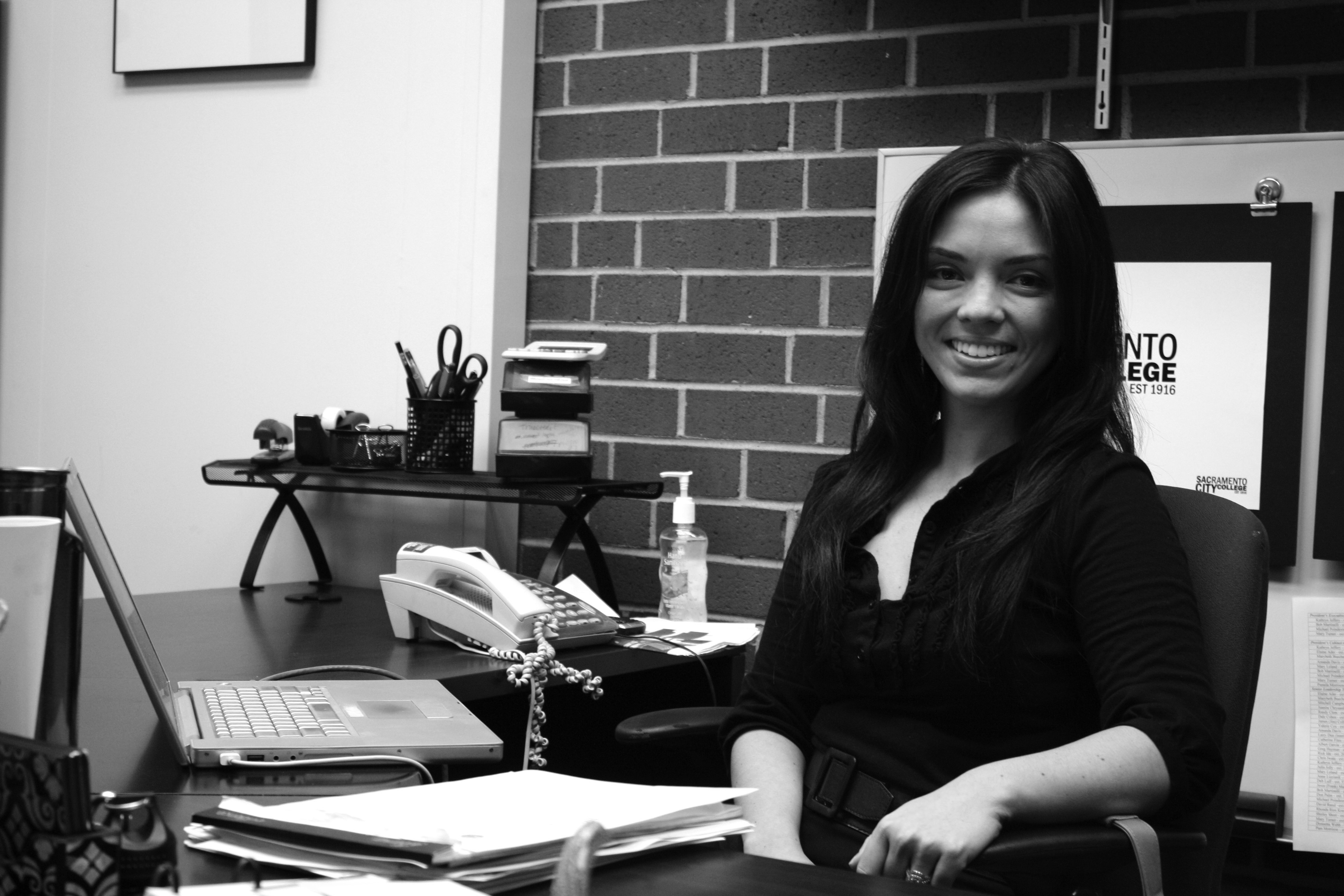 Don't be fooled by her diminutive size. She's a petite professional who packs a powerful punch.
Standing at a self-described modest, but sassy, 5 feet even is City College's public information officer, Amanda Davis, who handles the majority of incoming queries from the media and the public.
Like her vertical dimensions, her age, too, is a small numeral. At 29, Davis has grown accustomed to the responsibilities of the job she has now held for more than five years.
"When I came here at 24 years old, and all the people I'm working with have Ph.D.s and they've been working with community colleges for 20 years, it was very easy for me to feel like I wasn't knowledgeable enough," Davis says of her current position. "I had to remind myself that I'm knowledgeable about my field, which is public relations."
Where her greenness could have been a downfall, hers is seen as a refreshing change on campus. As the youngest of the Los Rios Community College District PIOs, her youth is welcomed among her colleagues.
"She's fun," says Kristie West, Cosumnes College's PIO, who has worked with Davis for the past five years. "It makes for great interaction and perspective."