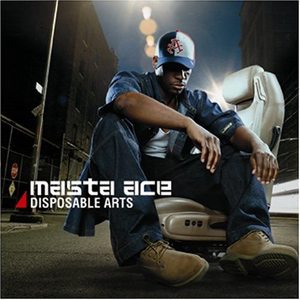 In collaboration with Rock The School Bells and the Low End Theory Collaborative, hip-hop legend Duval Clear, known by his stage name, Masta Ace hosted a lecture at City College on Dec. 9.
Ace touched a variety of different things regarding the business of music, including how to stay relevant, reinventing yourself, and how to not be afraid of taking chances by pushing the envelope musically.
The Brooklyn MC first received notoriety in 1988 as a member of the Juice Crew, which released one of the most renowned hip-hop songs of its era The Symphony, produced by Marley Marl. The track also featured other pioneers of hip-hop Craig G, Kool G Rap, and Big Daddy Kane.
According to Ace, because everything was so fresh and new during the early ages of hip-hop, he had no idea that he could make a living from rapping.
"I was just one of the better dudes in the neighborhood that could rhyme good," he said. "But there came a point when I just wanted to know what it would be like to hear myself on the radio."
According to Ace, who started out as a DJ, hip-hop was just the thing to do growing…» Read More