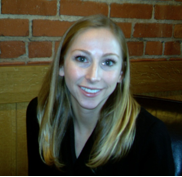 Genevieve Bottum juggles IVs, her backpack, a 3-year-old daughter and supervising blood transfusions.
Bottum, a 25-year-old single mother, is preparing to graduate as a registered nurse after successfully completing her fourth and final semester in the City College nursing program.
"I started off wanting to be in networking, and so I did the computer information technology route," she said. "I really liked people more and wanted to have more communication at my job."
So she switched majors.
"I applied to six schools and just got really lucky and got accepted to Sacramento City College," she said. "They have a great program."
She urges pre-nursing students to apply to as many schools as possible because it is a competitive field.
Luck is one word for Bottum's situation, but her perseverance, dedication and her extended support system have played a large role in her achievements.
"My parents have been 100 percent supportive in just asking, 'What do you need?' and they watch my daughter," she said. "And my boyfriend…he helps me get out of my box, see the big picture, makes sure I have a little bit of fun, and the same with my friends."
She said they are also are…» Read More