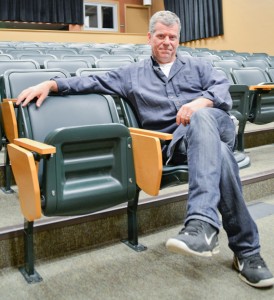 Standing in the spotlight and speaking in front of a crowd of spectators can be terrifying, but Matt Miller is well rehearsed for performing in front of an audience at any venue.
After performing various roles on the theatrical stage at local and national venues, Miller now inhabits the role of a professor at the venue of City College.
When he is not playing characters like Ebenezer Scrooge or Friar Lawrence, Miller has been lecturing since summer 2013 on the "Introduction to Theater 300" class on campus.