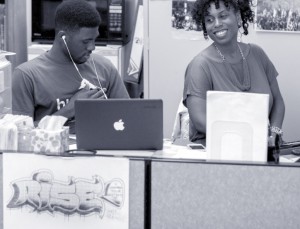 The RISE room bustles with activity. Students and staff sit around a large table or work on computers that border the room.
The "wall of fame" to the left of the door is full of photographs of students who have passed through the RISE program at City College.
"They are the core of RISE. That's what makes us effective. It's built upon the values, the spirit, the fight of these students," says counselor Keith Muraki in his small office across the hall where he has his own "wall of fame." Photos of students with caps, gowns and diplomas smile down from their places next to graduation announcements and thank you notes.
Each of these successes spent time in RISE.