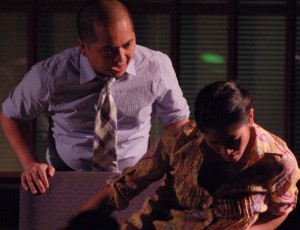 Hosted by Tamara Knox, the Domestic Violence Awareness Workshop was held Oct. 24 at the Student Center on campus.
The all-day event was full of helpful information and powerful, emotional stories.
With a focus on domestic violence survival, inspirational speakers shared their stories, along with resources to help spread information for people in violent relationships.
Carla Fleming, vocalist for Carla Fleming's Jazz Band, spoke and performed at the event. Her tale of domestic violence survival was one of many featured at the event.
Carla Fleming was with her abuser since she was 15 years old. He had threatened her family and even used to fight with her family.