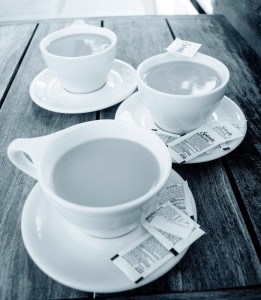 There is a coffee grower in a Latin American country who, through a string of contacts and coincidence fueled by the fervor of commerce, is producing a product that will end up in the mug of a thirsty patron somewhere in the greater Sacramento area.
It will end up at one of the four local coffee roasters in town, which include the Midtown location of Temple at 29th and S streets, home to the roasting operation for the expanding local coffee brand. It is also home to resident roaster Jeff Deane.
According to a 2014 article in the Sacramento Business Journal, Sacramento has become one of the best coffee cities in California. In the past decade a growing and demanding trend for coffee has emerged, and thirsty patrons are on a quest to fi nd some of the best coffees in Sacramento.
This is a recent trend with Temple, founded in 2005 and now planning to add two new locations by the end of this year. Temple, along with local roasters Insight Coffee, Old Soul Co., and Chocolate Fish, make up what Magpie Cafe owner Ed Roehr calls "the third wave."
The fi rst wave of coffee popularity was the…» Read More