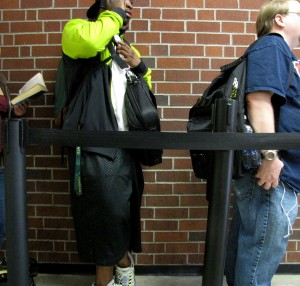 More than 4,000 wait-listed students in the Los Rios Community College District were added into classes by mistake over the weekend because of a glitch in the eServices software.
In a Jan. 24 email from Joe Carrasco, the director of Systems and Programming for the district, students who were affected by the computer glitch were dropped from classes by Jan. 25. Faculty members were advised to retain their roster sheets from Friday, Jan. 21, to ensure students are added to classes in the proper order. The original wait-list order was not restored.
"We're awfully sorry about it [the error]," Carrasco said. "We know it was disruptive to students, and we'll be working throughout the semester to change our processes to fix the problem."
Students received emails informing them of the error on Saturday and Sunday.
Susie Williams,  director of  Communications and Research for the Los Rios School District, advised affected students to speak with their professors for permission numbers or visit Admissions and Records for more information.
"It's terribly unfortunate, but these are very complex systems," Williams said. " We hope it didn't cause students too many problems."
Chris Geanankos, City College student and former editor in chief of the…» Read More