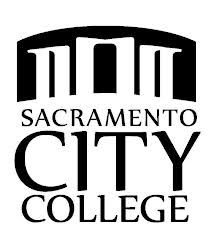 Do you have a USB, and are you tired of spending 10 cents for a copy of a document?
Now, students can scan directly to their personal flash drives for free on the scanners in the Learning Resource Center's (LRC) second floor.
Students can plug in any USB device with memory, and copy scan reserved books, reference books or other books not intended for general circulation. Two printers, #3 and #5, have the function, and they are to the right after you go up the stairs to the second floor.
"It's a boon to the students," said Ben Wingard, who provides help at the Reference Desk on the second floor of the LRC. "This saves the campus paper. We're a little lighter on resources."
"It's a good way for the campus to be green and save paper." Wingard added.
As part of another student Senate initiative, scanning has already been enabled at the other three Los Rios campuses.
"It's super exciting. I use them," said Page Schlicht, the student senator in charge of Legislative Affairs.
"On top of that, you save money. That's the biggest thing, you don't pay 10 cents per scan and it doesn't use up any paper…» Read More