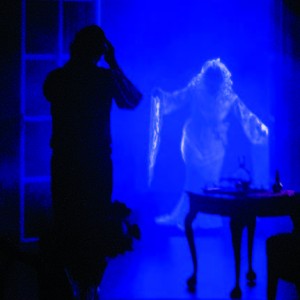 Halloween is the time to celebrate the things that, for lack of a better phrase, go bump in the night.
Homes will soon be dressed with plastic skeletons, rubber bats and other spooky decorations in pretense that they are haunted by specters from beyond the grave.
However, some places in Sacramento are thought to be haunted by supernatural or ghostly presences. With Halloween on the horizon, now might be a good time to hunt for ghosts at some of these rumored haunted places.
Sacramento Theatre Company
Located at 1419 H St., the theater was originally formed in 1942 as the Sacramento Civic Repertory Theatre. It is believed to be one of the most haunted places in Sacramento with, supposedly, at least five different entities traveling through the halls.
According to costume shop manager Jessica Minnihan, the most famous ghost who haunts the theater manifests a pink orb nicknamed Pinky. Paranormal investigators have speculated Pinky to be the ghost of a former theater manager.