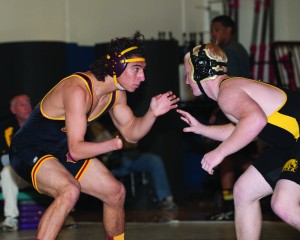 This Friday marks the 35th anniversary of the annual Alumni Wrestling Scrimmage, a tradition that was started back during the 1980-1981 fall term at City College.
This year, Coach David Pacheco and the wrestling team have decided to take it "back to the roots" of the annual scrimmage and run the event just as they did 35 years ago.
Matches will be three rounds at 1 1/2 minutes running time each. Half-minute break between rounds are available at the alumni's discretion. Alumni have the choice of starting positions in the second round no matter what the score. All scoring, both matches and team, are unofficial. The clock runs continuously unless there is an injury or equipment failure.