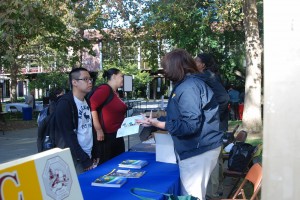 City College's 19th annual Transfer Day is coming up, and the Transfer Center is expecting a record-breaking number of colleges to attend from throughout the country.
Transfer Day will occupy the entire quad Monday, Sept. 22.
"The main function of the Transfer Day is to really give students as much exposure as possible to as many colleges and universities," said Shannon Giley, Transfer Center director.
"We actually provide them with a list of questions that they can talk to the different colleges with," Giley said. "They can ask the questions that they have on the questionnaire, and to really get some insight [into] the schools about their admissions, their GPA requirements, their unit requirements, application deadlines and so forth."