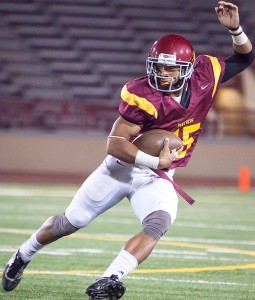 The City College Panthers football team has had a rough season, reflected by its six-game losing streak after winning the season opener.
On Oct. 19, the Panthers lost to the College of the Siskiyous Eagles 31-13 in a game marred by miscues and mistakes.
The loss to the Eagles also leaves the Panthers with a 0-2 record in the Mid-Empire Conference, 1-6 overall.