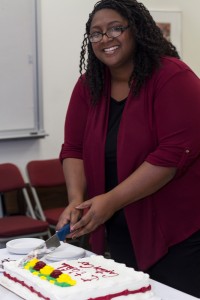 The Los Rios Police Department will host an appreciation reception today for Captain Valerie Cox from 2-4 p.m. in Rodda Hall North 258.
  "Captain Cox is being temporarily reassigned to American River College," said City College Police Department student helper Jake Sanford.
  According to the college president's administrative assistant Pamela Morrison, Los Rios Police Department staff members are often reassigned or rotated in order to guarantee that each officer has proper knowledge regarding the operations of all Los Rios campus.