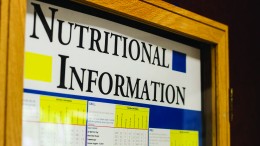 With the national rise in obesity, many people, including college students, have become concerned about what they eat.
According to the Center for Disease Control and Prevention, "more than one-third of U.S. adults (35.7 percent) are obese" and "obesity-related conditions include heart disease, stroke, type 2 diabetes and certain types of cancer, some of the leading causes of preventable death."
For many, it can be inconvenient to bring their food or leave campus to eat. Because of time constraints or lack of transportation, often times, this leaves one option: the City Cafe.
But how healthy is the food on campus, what steps are the college taking to ensure healthy options for those who want them and who decides what food is served?