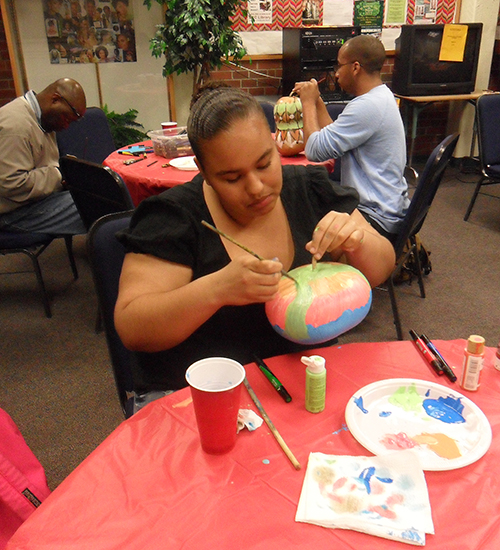 The Cultural Awareness Center welcomed cultural to its building once more on March 19 with an African American City College student who wanted to transmit love and culture through gourd art.
"[The gourd] just connected me back to Africa," said Shirley Sanders, a 35-year-old business major. "It connected me back to being proud of whom I am."
Through the two-hour event, the attendees were able to see Sanders in action as she gave them step-by-step instructions on how to create art with gourds, a variety of edible and non-edible fruits with a hard shell. She explained the origins of gourd art and described the connection gourd art has with cultures all over the world. Sanders also gave attendees the opportunity to make gourd art themselves.